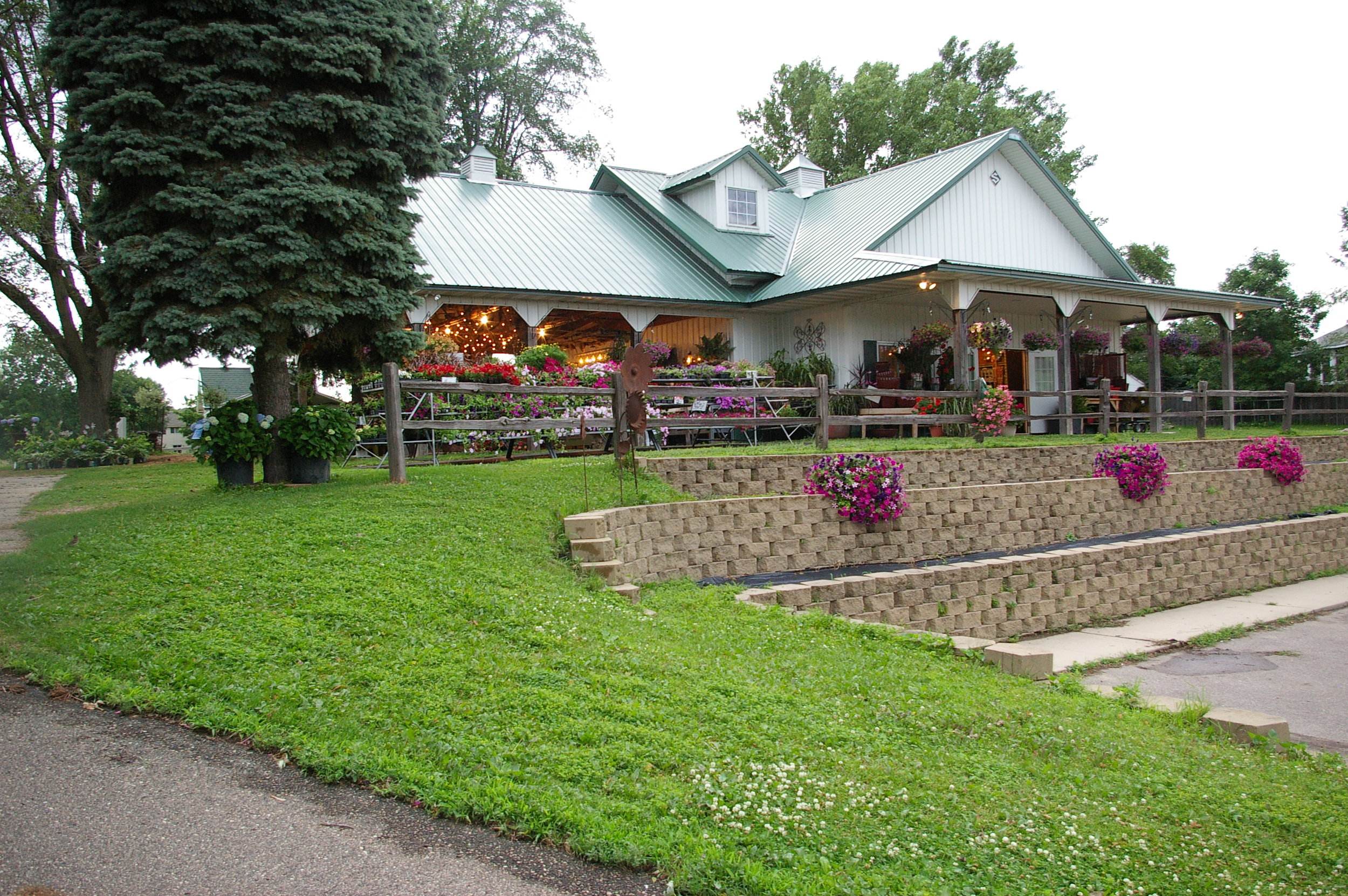 Marshall's Gardens is much more than meets the eye. Every spring the little house on the corner of Eden Prairie Road and Pioneer Trail is filled with hundreds of flowers, shrubs and vegetable plants. At first glance, what looks like a farm shed is really a quaint boutique offering trendy home and garden decor. Our central location is a real find for any garden enthusiast.
Nestled in Eden Prairie, Marshall's Gardens is our business' original retail store. Peggy (Marshall) and Mark Sailer started, what has now become a family business, by selling flats of annuals and hanging baskets in the original farm stand. Customers began to realize the value of homegrown products and original flower combinations that worked all season long. They created such a following that the farm stand quickly evolved into a full garden center.
Still operating out of the historic location, Marshall's Gardens continues to run the same type of business that has been there since the Rogers' family ran it fifty years ago.
Our doors open in May and stay open through July. Hours are solely dependent on weather. The garden center is outdoors, so as long as the plants are happy, we are open. Marshall's Gardens reopens in November with winter greens, wreaths and custom containers.
Shop local!